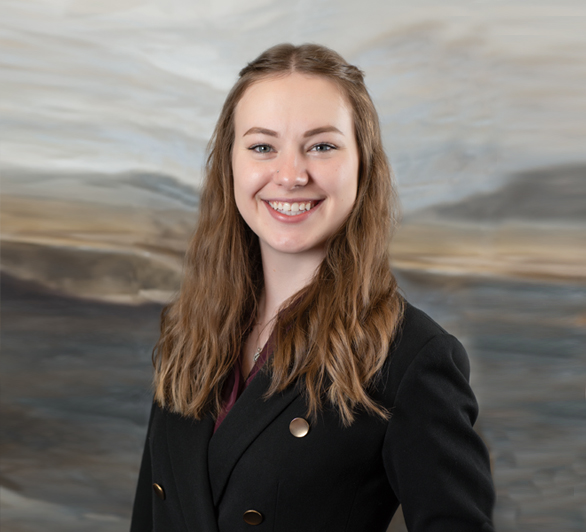 Madison Dill
Administrative Assistant
507.625.5876 Ext. 5207
Maddie joined the Discipline Advisors team in May of 2023 after moving to Saint James, Minnesota from Wichita, Kansas with her husband Dakota. Prior to joining Discipline Advisors, Maddie was responsible for office management and marketing for a home care company in Wichita which provided her with many skills that are applicable in her role here as the administrative assistant.
Maddie went to college in Kansas with a full-ride theater scholarship that allowed her to pursue her love of theater while studying business. Wearing many hats is something she enjoys, as she has a passion for learning new things daily and assisting those around her.
In her spare time, Maddie enjoys exploring, hiking, doing home projects, reading, and spending time with her husband and two cats. While living in Minnesota she is looking forward to learning how to snowboard and never going without a white Christmas!